Life is too short to waste your time off
It's rare. You deserve it. And you should make the most of it.
We get it...and we care about your time.
That's why at Dockside, your unforgettable boating experience is priority one.
Never rented before? Not sure what to do?
Contact us today for a free pre-rental call and feel better prepared and confident with your day on the water!
We can show you all the spots to hit and things to do for a full day of R & R on the water.
Crab Island is actually not an island, but a shallow area of water that is as little as waist deep in some parts. The water is clear and the colors show you just what it means to be on the "Emerald Coast."
You are vacationing in the world's most beautiful beaches… doesn't that make you want to get out on the water and have a good time?
Destin has one of the most beautiful sunsets you will ever experience! There is one caveat… you have to see it from a boat!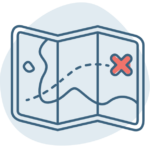 Whether you want to find a pod of dolphins, crank it up and pop a cold one, or soak up the sun on Crab Island- we can get you there. It's time for an adventure!
1. CHOOSE YOUR DAY
Pick your perfect day and time that fits within your planned time on the water
2. RESERVE YOUR BOAT
Book online or call to lock in your favorite vessel for your vacation adventure
3. MAKE MEMORIES
Now the rest is up to you...point your boat away from shore and don't waste a moment
A professional guide will ensure you are comfortable with your vessel before you even leave our docks. We will outfit you with the knowledge you need to conquer your day on the water. From navigating the area, safety tips, what wildlife to look for, and the best places to stop- we've got you covered!
Want to experience Destin the local way?
Renting a boat in Destin is the BEST way to explore our beautiful local waters!
Choose from a pontoon boat or jetski as your transportation to whatever adventure you want to find! You can snorkel, swim, throw anchor and relax at Crab Island, cruise the bay, or party all day!
The boat rentals fleet at Dockside is kept in tip top shape to ensure your safety and satisfaction - our knowledgable crew inspects and cleans every boat daily to ensure your boating experience with us is nothing less than extraordinary!
Check out our current rates page for a detailed summary of the vessels we have for rent!
Customer experience is number one here at Dockside Watersports; from the moment you reserve your boat to the time you drive away, you will experience a welcoming, friendly, and courteous staff striving to make every moment of your vacation time spent with us memorable!
So, come see us if you are staying in or around Destin, Fort Walton Beach, 30A, Santa Rosa Beach, Miramar Beach, Grayton Beach, & Navarre Beach, Florida.
Your adventure awaits.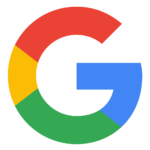 We had an amazing day renting a pontoon for 8 hours. It was very easy and affordable. The kids loved the inflatables, fishing from the pontoon, and the beaches. We would recommend highly!
Christina Caldwell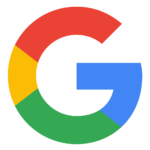 First time renting a boat and they were extremely helpful with teaching us. The dockmen were very friendly and helpful, if you are looking to book a boat for an afternoon definitely go here.
Marco Gomez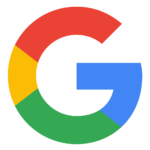 Awesome/friendly staff. Check-in was quick and easy and the dock hands were extremely helpful. We are local and will definitely be using dockside watersports from now on!
Brittany Edwards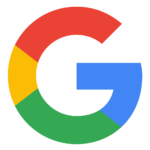 They were awesome and worked with us to make sure that our experience would be the best possible- went beyond- actually helping us with water taxi.
Tracy Shannon